Webmaster-Now > web tools > link checker
Link checker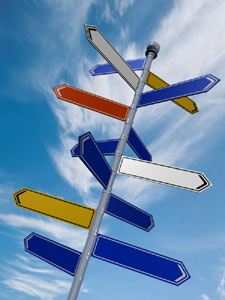 Link checker are very useful to webmasters. They analyze internal and external links and alert you when one is not working properly.
Internal links are links from one of your web page to another page of your web site. Learn more about internal links.
External links are links coming from another web site. Learn more about external links.
Links may not work properly because of a mistake, a change of name, a new architecture, a new URL or just because the web site is down.
Link checker inspect a page or an entire web site to find bad links.
Webmaster-now recommends the following link checkers:
NetMechanic Link Check

Powerful link checker. Free 5 days evaluation. Complete paid service with NetMechanic suite of tools.
Dead-Links.com
Free online service. Check one page or one URL. In English and spanish.
Xenu's Link Sleuth
Free downloadable software. Check one page at a time. Easy to set and to use.
Keyword | Create | Manage | Promote | Tools
site map | about webmaster-now | contact webmaster-now | webmaster directory | webmaster-now
Webmaster-Now helps webmasters with guides, tips, advice, reviews and tools to develop a sucessful web site
© 2003-2010, Webmaster-Now
Version française: Guide-Webmaster, conseils et outils pour la création de site Web